Occam has developed significant relationships with various branches of public and the private sector.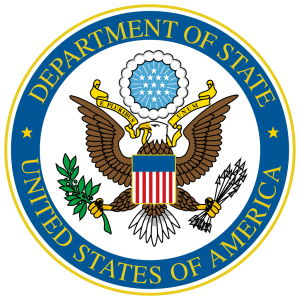 U.S. DoS
Passport Critical Support
Management Services
Occam is a major subcontractor to Choisys Technology, Inc., the awarded 8(a) Prime contractor for the Department of State (DoS), Passport Services Directorate (PPT) contract to support the Passport Critical Supply Management Services (PCSMS) providing monthly facility shipping/receiving/procurement/packaging/ inventory operations to 33 DoS PPT locations to meet just in time delivery requirements. We have designed, implemented and are maintaining the Electronic Ordering System (EOS) for authorized DoS users.
The EOS is a comprehensive web-based inventory management and ordering solution which provides state-of-the-art electronic acquisition capability, a simplified procurement of critical supplies, an improved inventory control, and efficient as well as accountable recordkeeping. The EOS tool allows authorized end users to place orders and communicate shipment details across both the Prime and Government stakeholders. Occam is one of the two companies that made up T-Accelligence, LLC. Joint Venture (JV), the awarded 8(a) Prime contractor for the previous DoS PPT Passport Supply Management Services (PSMS) contract. Under the new PCSMS contract, Choisys and Occam will continue to support the DoS from our warehouse in Somersworth, NH.

Occam currently supports ongoing data science and analytics efforts for the United States Special Operations Command (USSOCOM), all SOF Component Commands, and all Theater Special Operations Commands and deployed forces worldwide to provide an Enterprise Intelligence Data Science Team (IDST). 
Under this contract, Occam's team of Data Integrators and Data Analysts provide Information Technology (IT) strategic planning support; IT governance development/management; Artificial Intelligence/Machine Learning (AI/ML), data warehousing, data mining/business intelligence; business consulting, business process reengineering, and advisory & assistance services; organizational management; IT acquisition management; program/project management support; program management office support; program analyses and implementation; independent verification and validation; Enterprise Architecture (EA) support; and program measurement. We provide IT operational support, IT service/database/infrastructure management, Software (SW) maintenance/upgrades, and training.
United States
Special Operations
Command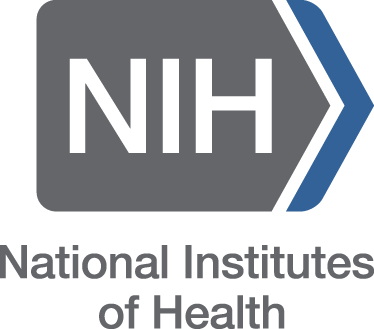 Under the ITTS contract, Occam provides the NIH's Eunice Kennedy Shriver National Institute of Child Health and Human Development (NICHD) with technical support, IT project management and planning for the Office of the CIO for IT system operations, maintenance, information security, and other technical services to researchers NICHD-wide.
Occam has been supporting the NIH NICHD since 2014. Occam provides IT support for health sciences informatic and computational services, modernization and enhancement of existing health IT legacy systems. Technical support includes IT system operations, maintenance, information security, and other technical services to researchers NICHD-wide. Planning services include studies and analyses of the latest technical solutions. We conduct gap analyses and strategic planning and provide roadmaps for implementation.
We support management of legacy systems and new systems, introducing new processes as needed, with direct support to the CIO. Protection of the cyber infrastructure, assurance of agency information, and operations that protect and defend information and information systems are our highest priority.
Occam was contracted by the United States Department of Agriculture (USDA), Office of Homeland Security (OHS) to provide Information Technology (IT) support to the USDA's National Security Systems Program (NSSP) / Communications Security (COMSEC) Programs.
Under the contract Occam provides IT support for National Security Systems within the USDA, providing the Secretary of Agriculture, the Executive Staff, Staff Offices, and Agencies with the ability to communicate Classified National Security Information (CNSI) within and external of the Department in a secure and cost-effective manner to ensure the requirements, as directed by the White House, for the Continuity of Operations and Continuity of Government are met.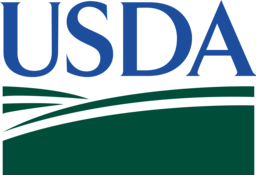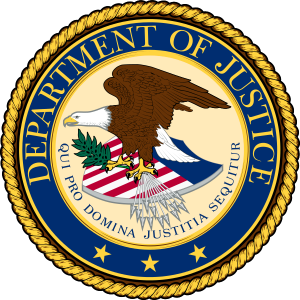 Occam was contracted by CSC to implement and manage various aspects of the DOJ Siebel/Oracle Public Sector Case Management Litigation Case Management System (LCMS) program on which CSC was the prime contractor, executing system integration and user acceptance testing. Occam worked with the client to define and implement the web services based integration between LCMS and the DOJ Victims Notification System (VNS) using Siebel Tools and Run Time configuration within the Siebel Public Sector App. 
Additionally, Occam provided Siebel data architecture design leadership in defining, sizing and developing the critical processes for migrating customer source data into LCMS, working directly with Siebel Expert Services to design the server environments needed to support LCMS efforts. Occam also led in creating the O&M procedures used to support the LCMS application as a whole, using the performance/success criteria defined by the customer and prime along with Siebel best practices. Occam also led the effort to define the CM plan, the Configuration Control Board (CCB) framework, and all supporting processes.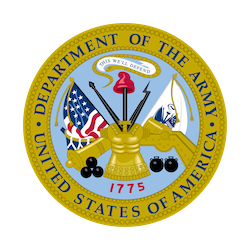 U.S. Army
Systems Engineering / Technical Assistance
 Occam Solutions is a Woman Owned Small Business (WOSB) prime contractor on the Army's Information Technology Enterprise Solutions 3 Services (ITES-3S) Multi-award Indefinite Delivery Indefinite Quantity (MAIDIQ) contract vehicle. This contract vehicle is designed to provide the Army and other Federal agencies with state-of-the-market, sustainable, supportable, and interoperable IT service solutions worldwide. ITES' services scope encompasses nearly all areas of enterprise IT that include cybersecurity, integration, consolidation, telecommunications, supply chain management, operation and maintenance, business process engineering, and education and training.
Occam Solutions is a major subcontractor to RS3-JV supporting a 5-year Task Order to provide Defensive Cyber Operations (DCO) Support to the United States Army Regional Cyber Center – Korea (USARCC-K), which is under the operational control of the US Army Cyber Command (ARCYBER). Our primary mission on this task order is to defend against unauthorized activity on all Army assets residing on the Non-secure Internet Protocol Router Network (NIPRNet) and the Secure Internet Protocol Router Network (SIPRNet). In order to detect, deter, disrupt, and deny adversary activities, Occam provides support for network infrastructure security; defensive cyber assessments; network assistance visits; network, system, and web assessments; network security monitoring, detection, analysis; live incident handling analysis; cyber threat and data analysis; computer network defense application development; insider threat attempts for unauthorized access, policy violations that may impact network security and operations, insider threat attempts for unauthorized access, and policy violations that may impact network security and operations.
Occam Solutions performed as a primary subcontractor to CSC, under CSC's Regional Support Center (RSC) contract with the U.S. Army's Communications and Electronics Command (CECOM), with key leadership and personnel roles within the networks and expansion program of the Systems Engineering and Technical Assistance (SETA), Generator and Night Vision Goggle (NVG) maintenance, Afghanistan National Army (ANA) training, and logistics support components of Task Order 3, and the Vehicle Optics Sensor System (VOSS) and Unattended Ground Sensor (UGS) field support areas of Task Order 14. Occam is providing these mission critical system and support services to the C4ISR community in the US Central Command (CENTCOM) South West Asia (SWA) Area of Responsibility (AOR), including ANA and Afghan National Security Forces (ANSF), for 10 mission critical solutions and tools, network systems, and hardware while embedded with troops OCONUS and in theater. The range of services includes system and software design, development, implementation, integration and operations and maintenance (O&M). Occam also supports requirements for rapid personnel deployment and redeployment between CONUS and OCONUS, intra-Southwest Asia employee transfers, and daily interaction with Afghan coalition personnel.
On the US Army Installation Management Command's Business Improvement – Lean Six Sigma contract, Occam provided consulting services including data collection and analyst support in the gathering of data pertaining to construction projects in five US Army installations worldwide. Specifically, Occam provided subject matter expertise that included Army domain expertise as well as niche regional expertise for the OCONUS installations. Specific services included the development of data collection strategy, cost/benefit analysis of current business processes for construction programs, the formation and execution of focus groups to administer the data collection process, and subject matter expertise in regional nuances for data collection and evaluation in Camp Humphreys, Korea regarding the Army's largest relocation of troops under the current Base Realignment and Closure program.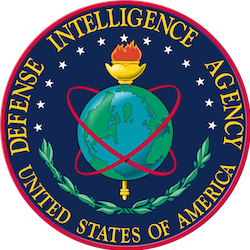 Occam has provided Siebel/Oracle based Customer Relationship Management Systems Design, Build/Test/Integration, Implementation, Support, Engineering and O&M project services to the DIA. The main goals of this project are to ensure stability and availability for DIA's SupportWEB and eRequestor applications; to complete thirteen major point releases delivering over 500 new functional requirements for these applications; and to increase application capabilities for the 200,000+ users of these applications worldwide, including a fully redundant disaster recovery solution, enhanced usability, a domain-authentication mechanism, and a multiple network deployment. 
These applications provide incident and problem management, change management, requirements management, commodity ordering, and configuration management for the DIA and its employees and customers around the world. Work performed by the Occam engineering team includes: all application development for employee and customer facing applications, ranging from standard configuration to DIA specific customizations; developing modules including conference room scheduler, ITIL compliant service solutions, integration support for external applications, Business Intelligence and analytical reporting capabilities, requirement collection and processing module, and security visitor badging module; working with the DIA to align the Siebel application to support its business processes, often including process and/or application re-engineering; developing DIA's integration strategy for CRM data integration; and providing software development and applications programming for external customers including functionality for tracking facility support requests, asset management, and project management analysis.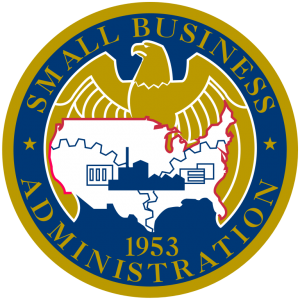 Occam was awarded a prime contract with the Small Business Administration (SBA) to migrate upgrade the operating systems (OS) of their current laptops. Under the contract Occam provided OS upgrades the existing SBA Personal Computers (PCs) and laptops to include consultative and tactical services. Occam upgraded the current SBA PCs and laptops by reimaging the OS as required, verified the reimaging, and then redeployed the upgraded machines to the appropriate SBA users.
As subcontractor to Technology Service Providers, Inc., Occam provided Build, Test, Integrate, and O&M services to HUD for its Federal Housing Administration (FHA) next generation financial platform, leveraging Siebel Financials application integration and external database products as well as optimized hardware solutions for delivery of service. 
Specific Occam services included system architecture definition, design, development, testing, deployment, data migration, integration, and engineering lifecycle services configuration management (including creation of the configuration management governance controls and user authentication controls necessary to support application changes and user sessions). 
Using industry and agency standards based processes and documentation, Occam also developed a configuration management (CM) model that delivers a consistent and repeatable process for the capture, migration and execution of application changes for the FHA and their partners in such a way as to fit seamlessly into the existing HUD/FHA IT CM standards managed by the HUD enterprise IT and desktop support teams.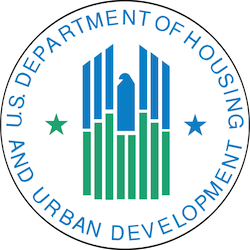 U.S. HUD
Systems Architecture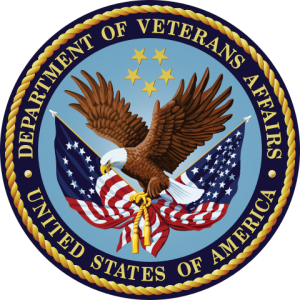 U.S. Veterans Affairs
CRM Design
Occam provided Siebel/Oracle based Customer Relationship Management Systems Design, Build/Test/Integrate, Implementation/ Enhancement, Support, Engineering and O&M project services to the VA, as subcontractor to prime contractor VETS, Inc. System architecture components are the most recent Siebel releases, and include Siebel Financials and Public Sector modules, Email Response, Oracle Business Intelligence Enterprise Edition (OBIEE), and Computer Telephony Integration (CTI). Specific services provided by Occam include initial implementation of Siebel Public Sector Module; integration of Secure Web Chat with the Siebel CRM architecture; enhancement of communications processing, business services integration and engineering; and existing Siebel Financials module modernization and expansion (including Partner Relationship Management Service Request Process).